Do I have to pay customs fees?
Updated 5 months ago
We understand that international shipping can be unpredictable, and we strive to provide accurate information to our customers. All delivery time frames are only estimates and can be exceeded due to factors beyond our control, such as delays in customs clearance. 
On orders shipping to international destinations, during checkout, customers are required to acknowledge and assume responsibility for the following:
These fees will be due at the time of delivery and are non-refundable.
If the recipient fails to pay applicable duties and taxes, the package will be abandoned, and Kauai Coffee will not refund the abandoned order, including shipping charges and fees.
Shipping delivery timeframes are estimates and not guaranteed. Delays in customs clearance can increase these delivery estimates.
If your international order contains a back-ordered item, your shipment will be held until all items are in stock.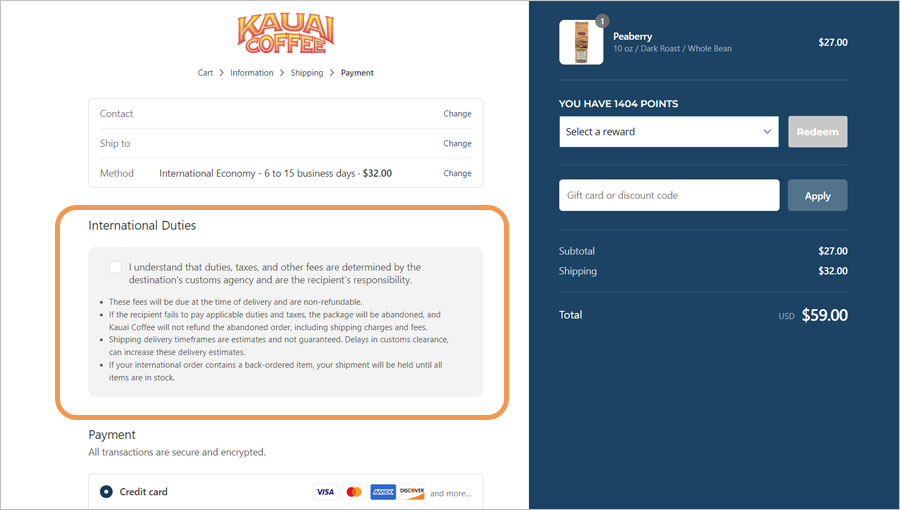 If you have any further questions regarding international shipping or need assistance placing an international order, please contact us through the online chat found at the bottom of this page. 
Was this article helpful?