How can I see my rewards history?
Updated 5 months ago
Log into your account.
On desktops, laptops, and larger tablets, click on account and then log in with your email and password:


On mobile and smaller tablets click on account and then login with email and password:
On the account page click Rewards History below the order summary.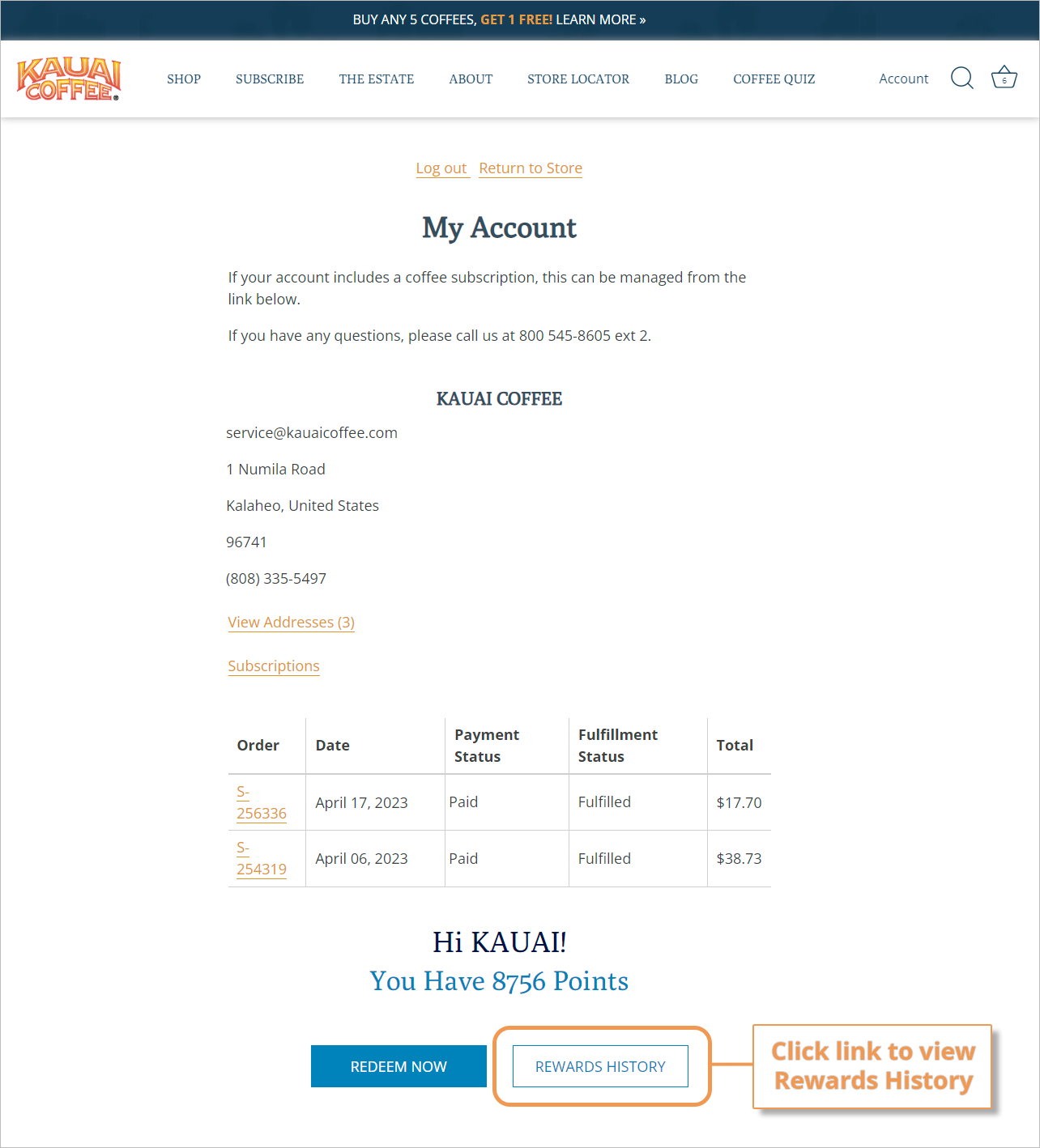 Your rewards history will display. This will include:
Points earned from purchases.
Birthday rewards
Anniversary rewards
Earning rewards for liking and following on social media, reading blog content, and placing an order for a recurring subscription.
Ohana Perk Brewer and Roast Master levels annually receive a $20 off coupon. The coupon code can be copied and redeemed during checkout.
In addition, all points redemptions will appear with a negative number. Points may be redeemed in increments of 1,000 points each.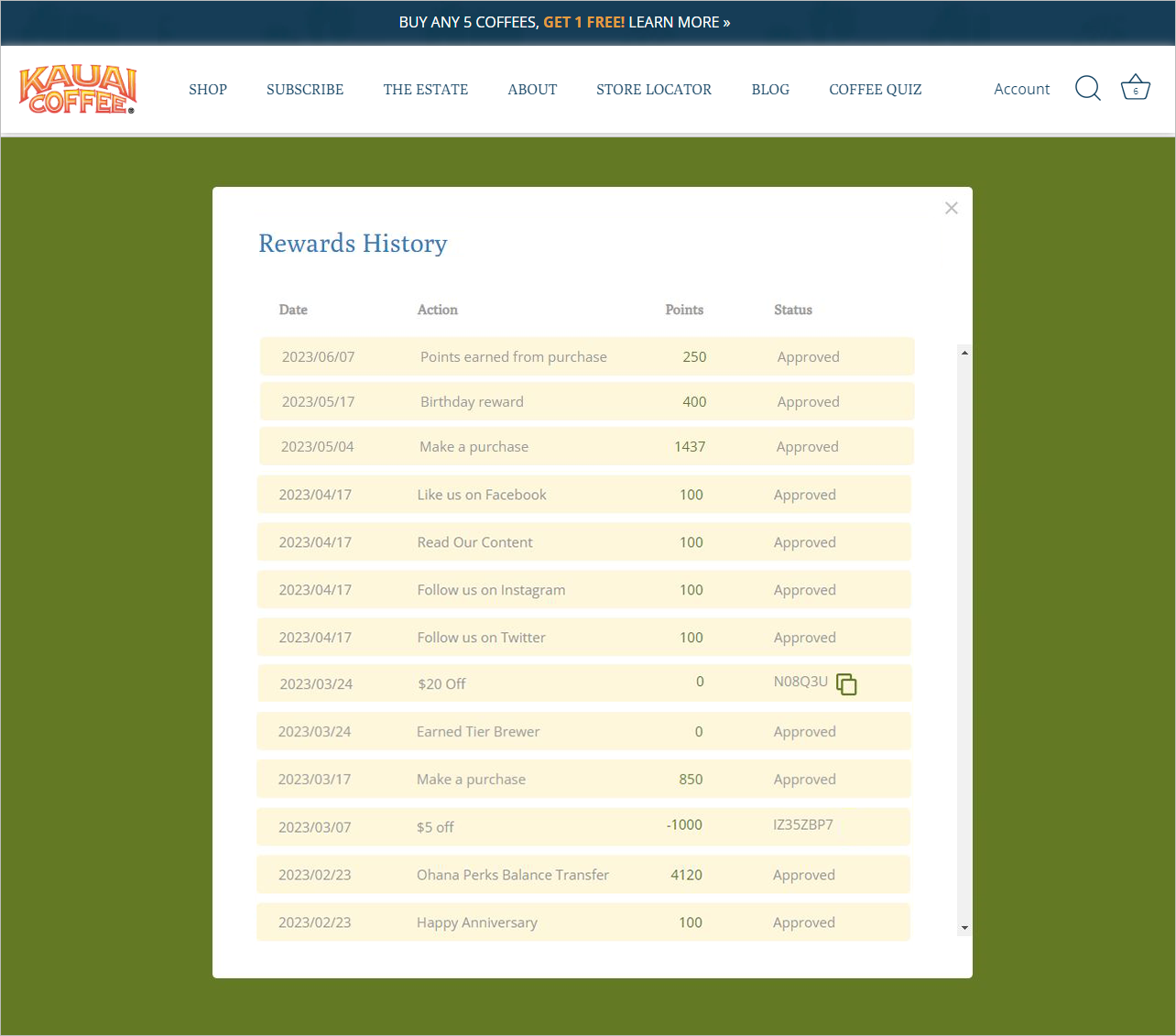 Note:
Points expire 12 months from the last purchase. 
Ohana Perk Points are awarded once your purchase has shipped. 
Redemptions are limited to one reward per order.
Ohana Perk Points can only be earned and redeemed online.
Free Shipping Reward Is Not Applicable For International Shipments
If you have any further questions or concerns regarding Ohana Perks rewards history, please contact us through the online chat located at the bottom of this page.
Was this article helpful?