Is a Kauai Coffee Online Account the same thing as an Ohana Perks membership?
Updated 5 months ago
A Kauai Coffee Online Account is a convenience for shopping on KauaiCoffee.com. It enables faster and easier checkout because you can store your information, such as name and address. You can also view your order history and manage active subscriptions. Ohana Perks members are not required to create or use a Kauai Coffee Online Account.
A Kauai Coffee Ohana Perks membership means you are a member of the Ohana Perks program and are entitled to benefits, including points and rewards. To be enrolled in the Ohana Perks program, a user must have an existing online account or create an account while joining the Ohana Perks program. 
Neither an online account nor Ohana Perks membership is required for shopping on KauaiCoffee.com. 
If you already have an online account and wish to join the Ohana Perks program, log in and click the 'Join Now' button from the Account page:


If you want to create both an Online Account and become an Ohana Perks member, click here.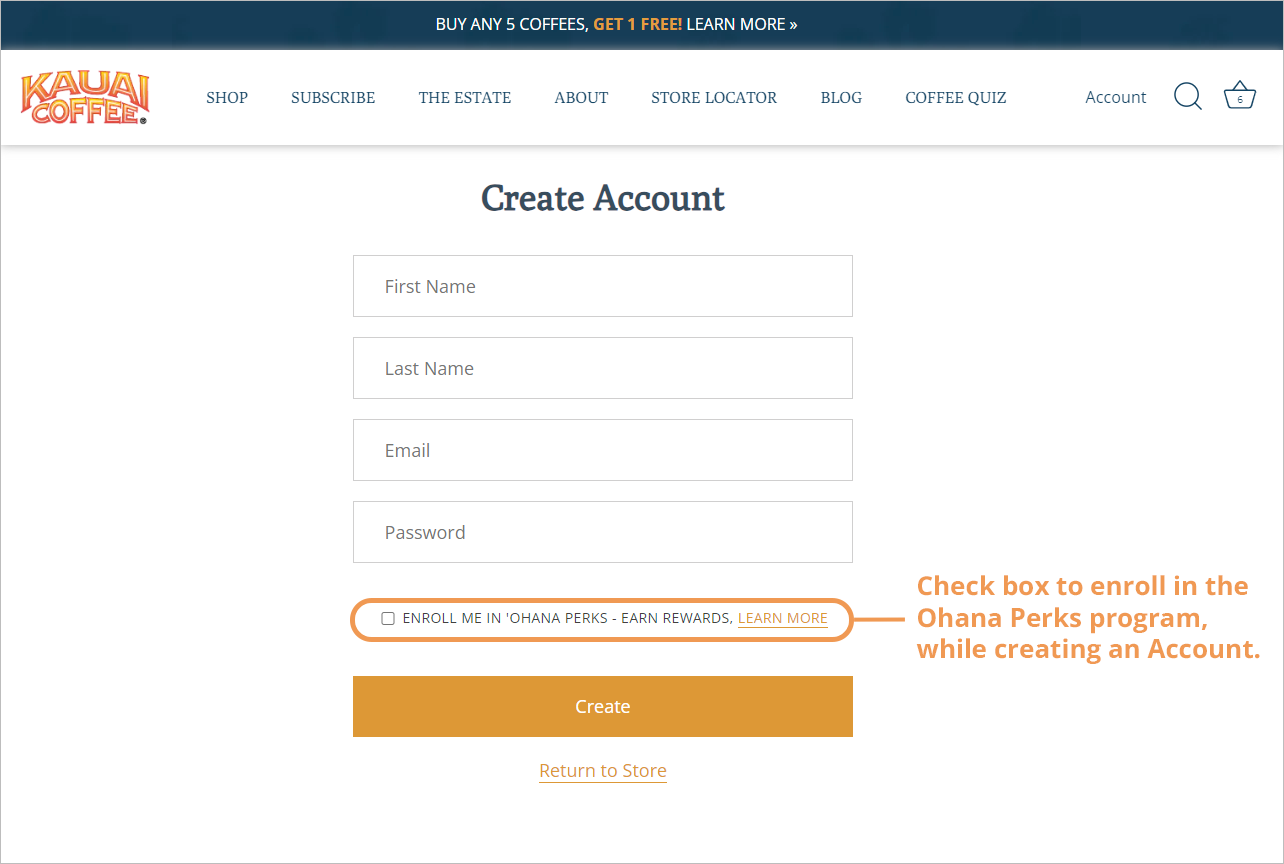 For more information on Ohana Perks membership, click here.
Ohana Perk points cannot be redeemed when using the guest check or Express checkouts such as PayPal, Apple Pay, Shop Pay, G Pay, or Meta Pay.
If you have any further questions or concerns regarding a Kauai Coffee Online Account or Ohana Perks Membership, please contact us through the online chat located at the bottom of this page.
Note:
Points expire 12 months from last purchase. 
Ohana Perk Points are awarded once an order has shipped. 
Redemptions are limited to one reward per order.
Ohana Perk Points can only be earned and redeemed online.
Free Shipping reward Is not applicable for international shipments
Was this article helpful?